Floorstand speaker RAW 12 provides live sound in your living room as if you were at the concert
The speakers reproduce the dynamics and details of a recording. The engineering and production is made in Sweden, with a no compromise thinking. The design is definitely not mainstream. These are heavyweight regarding both sound and weight (60 kg each).
The result is a natural, surround sound with spaciousness, for you to enjoy. Honestly, there is a certain risk of being seduced by the experience.
Lukase Audio RAW 12H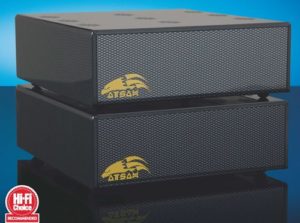 We use and recommend Studio Master Mains  Purifier from England, to handle the increasing pollution of the mains and for better performence of your equipment.
Puritan Audio Labs Mains Purifier PSM136
You are welcome to visit our showroom for a demonstration. You will not be disappointed, on the contrary.
Summary comments from visitors;
"…awesome natural airy with a great sense of live music for all kinds of music… I did not expect this amazing sound… I was blown away… I get goose bumps…"
We also resell other selected products.