Beston Technology Corp. was established in 2002 in Taipei, Taiwan. They focus on the development and manufacture of ribbon devices based on polyimide substrates. A few years ago, they developed an element for headphones based on the same technology, as a spin-off from several years of development. The company manufactures the polyimide itself synthetically in its own factory
The manufacturer is best known as a supplier of its classic ribbon elements to OEM/ODM speaker manufacturers and some dealers.
The design principle is ribbon elements, which are called planar magnetic transducers or just ribbon drivers. This technology is mainly used for high-performance tweeters.
The diaphragm is of very thin laminated aluminum (25 micron) based on polyimide (such as kapton) substrate, which is driven by neodynamic magnets.
Ribbon elements are characterized by a remarkable ability to produce extremely clean and fast transitions between different instruments with low distortion. The sound seems to start and stop suddenly, just like you hear from live instruments. The music and the orchestra sound alive. In addition, the sound has an openness, clarity and transparency that is often unmatched compared to traditional dynamic elements. The dipolar nature of the sound gives a tremendous sense of space, air and depth.
BESTON RIBBON TWEETER DIPOLAR, 6 OHM, 91 DB/ RT002A-6-DIP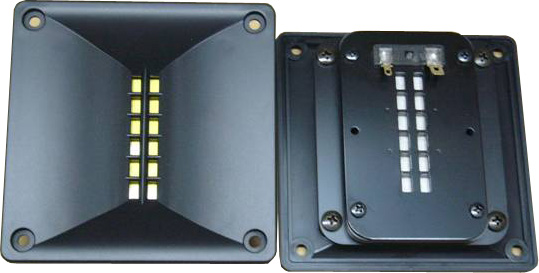 Includes waveguide
This version is a so-called dipoles, i.e. also open at the back for dispersion both front and back.
BESTON RIBBON TWEETER, 6 OHM, 92 DB/ RT002A-6
BESTON RIBBON TWEETER, 8 OHM, 92 DB/ RT002A-8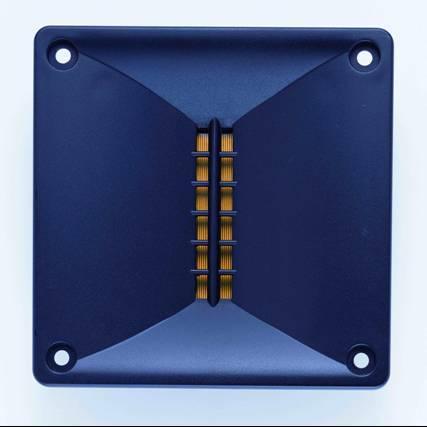 Includes waveguide
BESTON RIBBON TWEETER, 8 OHM, 102 DB HIGH POWER/ RT004A-D-8
BESTON RIBBON TWEETER, 16 OHM, 102 DB HIGH POWER/ RT004A-D-16